Get Involved
We value every contribution you make.
Fundraising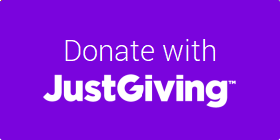 We continually fundraise to support our services and this year we are concentrating our fundraising efforts on supporting our Family Support Services which are unfortunately massively underfunded. You can click on the 'donate here' button above to support PAMIS or come along to one of many of the fundraising events that take place throughout the year.
If you would like to fundraise for PAMIS, and this campaign, you can get started by clicking the box below.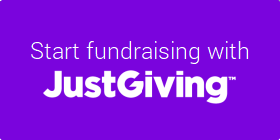 We can support your fundraising efforts in many ways so if you have any questions please get in touch for a chat. Contact Fiona Harper at f.k.harper@dundee.ac.uk.
Fundraising events this year:
Bungee for PAMIS –
Free-fall experience of 40 metres towards water from a bridge Bungee jump platform at over 50 mph before a special Bungee jump cord springs you back to normal, upright, life. A safe and unforgettable adrenalin packed experience using the latest technology and safety equipment, led by experienced, qualified Bungee Jump Masters.
Saturday the 29th of September
Killiecrankie Visitor Centre
£50 to jump & all we ask is that you raise a MINIMUM in sponsorship of  £120 for PAMIS (usual price to jump is £79).
Quiz night for PAMIS
Join us at D'Arcy Thompson's in Dundee on Tuesday the 30th of October – 7.30pm for a PAMIS Quiz Night!!

Jamie's Night
Join us at the Michelin Club, Dundee on Friday the 28th of September at 7pm for a night of music to celebrate the life of Jamie on what would have been his 18th birthday. All money raised at this event is being donated to PAMIS. Tickets are £10 each and can be purchased from Jenny at jhowden75@icloud.com or call 07789 957626.
Burns Supper for PAMIS
Join us for the 8th Annual Burns Supper for PAMIS at the Apex City Quay and Spa on the 26th of January 2019!
A staple of the Dundee social calendar, please join us to celebrate Robert Burns with a 3 course Scottish Supper, welcome drink, speeches and live ceilidh music.
All details, including ticket information, available through the link below.
Volunteering
PAMIS is passionate about involving volunteers as they play a vital role in sustaining and enhancing some of our services and bringing something unique to our organisation.
Volunteers offer practical help with leisure activities, friendship clubs and fun days.  We hosted a very successful Summer Camp which was run by staff and volunteers/students.  They can also offer much needed IT support to our families, particularly as we develop digital passports for all our young people with PMLD.  It is a great way for volunteers to get to know our families and understand more about PMLD.  We have a training and development policy and will train new volunteers to ensure they have the necessary skills to enable them in their role.
Currently, we recruit a number of student volunteers, but are keen to involve anyone with an interest in PAMIS' work, please contact us if you are interested.  We value our volunteers and always have room for a few more!