Creative Communities
Creative Communities forms a key part of the Culture Strategy for Scotland, and is based on the belief that cultural activity has broad, interlinked benefits for people and communities. On this page you will find information about creative community programmes that PAMIS supports.
Louis Story; The Story of Appletree Community
PAMIS were delighted to work alongside Louis Sainsbury, his mum Kate and researchers from Edinburgh Napier University and University of Portsmouth to help create a teaching tool to promote good practice. The teaching tool will support families and practitioners to provide the care necessary to enable people with profound and multiple learning disabilities to live their best possible life.  We celebrated with Louis at a research launch party at his home at Appletree on Monday the 19th June 2023 and are delighted to share Louis Story; The Story of Appletree Community.  It is a story of hope and one that we trust will inspire others.
The teaching tool can be downloaded here.
YOUR ART WORLD
Freestyle
So often when we hear talk about opportunities for people with PMLD in the community there is sometimes a sense that there isn't much available for them and what is out there isn't always purposeful or meaningful to them. I would ask that you take time to visit the current exhibition titled Your Art World at the National Galleries in Edinburgh. Here you will find Freestyle, a display by young artists with PMLD whose artwork is part of a larger exhibition.
"I think for Maddie just being herself, and for me it was nice to have a feeling of belonging"
This mothers quote captures what opportunities like this mean to these families and demonstrates what can be achieved by working together. The National Galleries of Scotland: Modern One and Pamis have been working together over the last few years and this partnership has created ongoing opportunities for people with PMLD that are now part of what the wonderful team at the galleries do. The opportunity given by the galleries last summer to the families to participate in the current exhibition highlights what can be achieved by working together. This exhibition is not only a wonderful display of amazing artwork by people with PMLD, it is a celebration of how working together to create a more inclusive society provides a sense of belonging for those who often feel marginalised.
For more about the exhibition please click on the link https://app.smartify.org/groups/your-art-world-t9bso
Accessibility in the Arts
PAMIS volunteers created A Multi -Sensory Story Resource as their contribution to the UNCON Festival. The PAMIS volunteers are a part of The National Youth Arts Advisory Group  (NYAGG) and they created a new multi-sensory story especially written for the festival for people with PMLD. The story is all about a girl called Sophia, who attends a school of magic. Sofia is not accepted by her peers and the story tells the tale of how she overcomes this by learning the importance of self love and confidence.  We are extremely proud of the group for continuing to promote the inclusion of people with PMLD.  To see the work of the young people please clink on the links below.
PAMIS: Accessibility in the Arts – a short film — UNCON (ttsuncon.com)
PAMIS+UNCON+PROJECT+Education+Pack
The Wizard of OZ.
This year saw the amazing cast of The Wizard of OZ  undertake an incredible multi-sensory  performance. The cast worked so hard to bring the show to life with their incredible talent.  We would also like to thank our partners,  Paragon Music, ARC Dumfries, and ARC Castle Douglas for all their hard work on this project. We could not have done it without your input. Also thank you to The Hollywood Trust, Creative Scotland and the Short Breaks Fund for allowing this performance to be possible. Congratulations too to the cast who are so talented and to their tutor Lucy McGill and our amazing volunteer Jen. P.S. and to our CEO Jenny Miller for stepping into the show at the last minute due to unforeseen circumstances.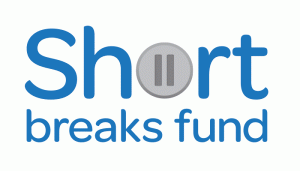 The Story of Shambellie House. A Multi-Sensory Story Performance.
Working hard at the workshop with Dr Nicola Grove.
PAMIS have been working with a group of young people from Cloverglen in Dumfries and Galloway to create and tell a multi-sensory story about the history of Shambellie House. Shambellie House is a creative centre for arts, heritage and environmental courses, workshops and events. It is a Scottish Baronial style house set in magnificent grounds. The house was once the home to the Scottish National Museum of Costume and now the house is a Trust and a Community Benefit Society.  Research about the house was undertaken by PAMIS volunteer Jen McGill  and a performance story was designed and developed in partnership with the young people from Cloverglen. Their ideas structured the story and they worked hard on the performance.  Dr Nicola Grove, visited and delivered a specialised storysharing workshop for the group at Shambellie House in order to support them to communicate with people with PMLD who were attending the event.    It was a wonderful day and everyone had so much fun. The group were amazing, the staff at Shambellie were wonderful and the sun shone.
PAMIS Online Art Group showcase their wonderful creative talent here. Click onto the links below to browse the gallery
The PAMIS online art for well-being group started during COVID 19 providing a much needed and appropriate activity. It also offered the chance for young people to make friends. The online art group also supports and  develops the knowledge and skills of young people who are  interested in art and the creative process.   The group have continued to develop their skills creating a wide variety of artwork that we are pleased to share with you. The group are led by David Grigor of Blind Create and you can view some of the work of the PAMIS artists on David's website. Each artist has their own gallery on the website should they wish to display their work. We hope you enjoy browsing the website  to see the work of our amazing artists.
The links below will enable you to browse some of the galleries on www.blindcreate.com.  We have further news regarding future work to announce soon! Thanks to Better Breaks for funding this work. Please feel free to browse everyone's work.
https://www.davidgrigor.com/project-gallery/summer-beach-scene
https://www.davidgrigor.com/project-gallery/making-masks
https://www.davidgrigor.com/project-gallery/after-van-gogh-landscape-titled-wheat-field-with-cypresses-1889
Link to Jessica's Gallery:
https://www.davidgrigor.com/artists-work/jessica
https://www.davidgrigor.com/artists-work/jackmcbride
Link to the project page on the Summer Beach scene, just scroll down to see Jack's painting:
https://www.davidgrigor.com/project-gallery/summer-beach-scene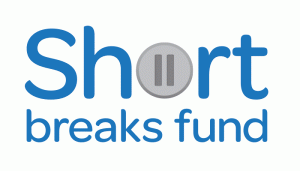 Having rich and varied experiences in life is something everyone loves.  Those spaces in communities that allow us to spend time on our own or with friends, where we can just be, are wonderful places. Equally for those who find those spaces and places too much or too overwhelming but want to grow and develop an awareness and connection with some of what those places offer, what better way to experience them than through narrative and story activity.
PAMIS are pleased to share the resources created in partnership with The Scottish National Gallery of Modern Art, (Modern 1) in Edinburgh. Kelvingrove Museum in Glasgow and HMS Unicorn in Dundee. Working in partnership with these heritage sites we have created resources that are embedded into the museums ongoing programmes of events or learning opportunities, making them accessible to people with profound and multiple learning disabilities. Digital access to the resources across geographical areas enables people to enjoy the stories and begin a journey with some of the pleasures that museums and art galleries have to offer.
PAMIS would like to thank the lottery players, The Heritage Lottery Fund and the families involved in supporting this work.  We are pleased to bring some of the joy of the museums to you, no matter where you live.
Stories help us to make sense of the world. They are all around us, in our everyday lives, in everyday events, and can help us through difficult times in our lives too. The land we live on is full of myths, legends, folktales, fairy tales and
magic. The sharing of these stories connects us as human beings. Through narrative and story, we learn about ourselves, each other, our communities, other cultures, the natural world, and the environment. The experience of telling and sharing stories allows us to explore places and situations we might never be able to visit. For people with profound and multiple learning disabilities, experiencing the world through multi-sensory stories is a way of opening up the world a little for them. Stories enable and support opportunities for exploration
of new experiences. A sensory rich story created for individuals and groups in the way that's best for them offers endless learning in a way that's fun. Stories can be told through dance, drama, music, art, poetry or one to one with sensory objects personal to the person to engaging with the story. Stories can also be created to prepare and support people for significant, challenging, and sensitive events they may face in their lives. There is no one way to tell a multi-sensory story. It depends on what you want to achieve with the story and what the occasion is for telling and sharing the story. Adapting to the situation and the audience in the moment helps to make the experience as memorable and exciting as possible. Creating a story together and drawing the audience into the story, making them feel a part of the story also enriches the experience and helps people connect in their own way with the story.
The Scottish  National Gallery of Modern Art (Modern 1) Edinburgh.
Multi-sensory stories were created for the sculpture trail at Modern 1. These stories wove traditional oral tales together with the sculptures around the sculpture trail in the grounds of the gallery   Working alongside the Learning and Engagement Department sculpture and story were woven together to create magic.  Caitlin Bowbeer illustrated the lovely story booklets for three of the stories.
The wonderful Roman Standard by Tracey Emin was captured in the story of How Robin got his Red Breast.
The Kolbeneblock and the Little Magic Pot is an experience, and multi-sensory story journey with the wonderful Tony Cragg sculpture, The Kolbeneblock.
Conversations with Magic Stones weaves a telling of a traditional tale with the wonderful setting of Barbara Hepworth's sculpture of the same name.  Follow the link below the pictures for more information and to download, read or listen to the stories. They are there for you to create your own story magic.
https://www.nationalgalleries.org/art-and-artists/features/sensory-sculpture-stories
Fiona and Anne and Claire and Leo show some aspect of multi-sensory stories that the enjoy.
The story of HMS Unicorn.
Working with the museum staff and Community Music Practitioner Fiona Sharp, Fiona and Anne Brown, who tested the story, and Production Attic the film company who created the film, we produced a resource we hope you enjoy.     Working together we created a story about the ship that we hope provides you with ideas to create your own journey with HMS Unicorn.  There will be a bag of stimuli available on board the ship and you can borrow a story bag from the PAMIS library, when COVID restrictions allow.     Alternatively you can create your own stimuli to help you access the story in your own way.
Thank you also to Leanne Colston from PAMIS for creating the story booklet to accompany the film.
Access the film at the link below
Download the story below
Kelvingrove Museum.
Marco the Macaw
The story was inspired by the 'Life in the Rainforest' gallery at Kelvingrove Art Gallery and Museum, which is an immersive gallery displaying insects, animals and goods made by people living in the South American rainforest. It is a fun story with a strong message about the future of the rainforest.  This resource will support the museum's events and learning programme and provide ideas and inspiration for future stories. Working with Caroline Hill of Making SENse Creative Services Ltd, and Claire and Leo PAMIS have created this resource for you to enjoy. We hope the resource provides ideas and inspiration to create further rainforest story adventures.
Thank you also to Leanne Colston from PAMIS for creating the story booklet to accompany the film.
view the film at the link below
Download the story booklet at the link below.
Marco the Macaw, the Hidden Treasure
We hope these resources provide you with ideas and inspiration that will enable you to experience and enjoy the stories that art galleries and museums have to offer.    Having the resources available digitally allows everyone to access them in their own way. If visiting the museums and galleries is too overwhelming for you then these resources help bring the galleries and museums to you.  We hope we have sparked your creativity and that you enjoy creating stories from the opportunities that the galleries and museums offer.
More examples of our Creative Community work below:
Me, My Community, My Story
PAMIS was awarded funding from Inspiring Scotland to support a creative community programme for children and young people in Highland Perthshire. Me, My Community, My Story is an arts programme based in Aberfeldy and led by the community.
  Jane Carmichael
Jane is the parent who is leading the community programme.  She is passionate about community inclusion and is proactive in ensuring the children and young people in Rural Perthshire have access to creative arts and activities. Jane is a qualified teacher and social worker who is dedicated to ensuring that children and young people are given the opportunity to be fully involved in their community and that their voices are heard.
Click here to view a video of Cameron's art, music and poetry that he has created as part of the programme.
The group have been remarkable in their artistic creations and at adapting to working online when necessary.  So far they have created amazing stories, painted fantastic artwork and are about to start organising their drama and music sessions for their performance of their stories in July 2021. More pictures coming soon!!!
The Little Rays (Angus)
This is a group for children (aged 0-5) in Angus. It is hosted online, jointly by Amanda Scott, Principal Teacher Complex Needs, Schools and Learning and Alex Hoskins, PAMIS Family Support Director.   The main focus is on fun. Weekly  music, singing, art and stories are enjoyed by the children and their families.   This group have grown organically over time and it is a space where children and families can come together and relax and have fun together.  Being involved in this community has not only fostered relationships between people, but also through the regular PAMIS multi-sensory storytelling sessions, their skills and talents as writers and artists have been revealed.  In this safe space the families have found a place where their talents are recognised and encouraged. They have created their own stories that have grown from the regular storytelling topics.  This creative community continue to flourish and develop their creative skills. The video below is a creative description created by Raven's mum Daria of what the group means to families.  We hope you enjoy the Kingdom of the Little Rays.
Spring and dragon inspired stories. 
Here are some examples of the stories that the families have created.
Alex's mum Silje wrote this story for him.
Gifts for the Easter Goddess Ostara from Raven's mum Daria. 
Far away where pine trees grew and rapid streams danced down the hills,
I saw Ostara- the Goddess of Spring marching with passion, bouncing on her feet.
Snowdrops, Daffodils and Wild Primroses sewn up with sun's rays enveloped her gently a most beautiful dress.
Her golden hair gliding freely through the waves of air… each time her barefoot touched winter ground the world around her steps turned emerald.
The choir of Blackbirds, Wrens and Sparrows was filling her ears with a most joyous melody.
As she arrived, her milky white arms opened up widely gifting to the world Spring and Easter. Wrapped up tightly in her love and generous hug of happiness and joy. Her kindness began to spread all around.
That was when the mysterious shadow appeared suddenly!
Her head went up spotting a long, fiery ribbon swimming smoothly across the azure blue skies. Immediately she knew that the mysterious creature was her good friend Phoenix. With fire in her wings, she was soaring in the wind dancing with the clouds in the daylight.
Traveling the world Phoenix discovered the meaning of life but now she was ready to return home. As she was greeting each day with hope there was one question that would not leave her alone. Her soul kept whispering "fly towards the freedom", but her head would try to reason with her soul asking "where is this path you are following leading you?"
These tormenting thoughts made her lost and sad, that was when she heard a familiar voice singing from afar. The serene tune travelled through the skies, found her and said "the Spring has arrived". No time to waste! she knew that Ostara would bring peace back into her heart.
Although the journey was long, her destination was near and at last following the sunlight's path she landed at Ostara's feet
Smiles spread across the two friend's faces evolving into welcoming, tight embrace.
As they renewed their bond, the Phoenix spoke softly "I have something for you". Resting in her palms was red and orange fiery stone that looked like most precious jewel. Ostara opened her eyes wide then asked her friend what it was she had?
This is a fragment of my soul I recovered during my travels. I want you to have it, so even when I am not with you, I know this will keep you warm no matter how cold your days will become. The fire of my soul is secured in here, therefore whenever you trip over life's obstacles, the power hidden inside will always protect you and help you rise up stronger.
Ostara picked her gift up placing it near her heart, looking deeply into Phoenix's eyes she thanked her friend in a form of her most loving smile.
Returning Ostara's smile Phoenix said: "hold my hand it is time to spread your caring, kind and gentle spirit of spring into every corner of the world."
Together they flew away towards the sun, Phoenix bearing Ostara aloft, delivering hope and awakening into every being.
Leo's gifts for the Easter Goddess of Spring
Leo's mum Claire and Leo created this magical painting for the story and Leo baked pancakes as a gift.
What a star!!
Leo and his mum also wrote a dragon story together which you can watch here. We hope you enjoy Leo's dragon story.
The group also created a story that was featured as story of the week at Moat Brae, The National Centre for Children's  Literature and Storytelling. You can hear the stories by clicking the link below
https://www.facebook.com/watch/?v=145460214067103