The Imagination Toolkit- a multi-sensory story resource for challenging times
Stories help us to engage, interact, create meanings from our experiences. Stories also connect us as individuals and as communities. Our stories impact on how we view ourselves and others. Sometimes these stories can be helpful and sometimes the stories we tell ourselves can be barriers to us living the life we want to live. Stories can help us navigate challenging times in our lives and help guide us through the emotional ups and downs of these times. The Imagination Toolkit has been designed to support the exploration of challenging times.
The Imagination Toolkit
The Imagination Toolkit is a resource that helps people with profound and multiple learning disabilities (PMLD)and those who support them, to explore their feelings and emotions through the narrative of multi-sensory stories.   An experiential course accompanies the resource and introduces people to reasons why stories (narrative) give meaning to our lives and are important in helping to process emotions, particularly during challenging times in our lives.  The resource will explain how stories give meaning and understanding to events that may be emotionally challenging for people with profound and multiple learning disabilities. Everyone deserves to have the opportunity to have their feelings acknowledged and it is no different for those who have no voice. The resource provides a practical framework where people with profound and multiple learning disabilities and those caring for them can explore emotions together through multi-sensory story narrative.
The course will also provide opportunities to learn how to design, develop and deliver multi-sensory stories. It also explores the importance of the story space and how being in that space helps to develop a model of practice based on presence, trust and knowing. The Imagination Toolkit provides you with practical skills to help you to connect with people with PMLD during challenging times through multi-sensory stories and it is lots of fun too!
For information about this resource please contact Maureen Phillip at [email protected] If you would like information about accessing the course please contact Fiona Harper at [email protected]
The resource was developed by PAMIS in partnership with Educational Psychologist, Dr Sarah Hulme  and illustrator Jenna Graham.
Meet The Imagination Toolkit design team that worked in partnership with Maureen and Heather:
Dr Sarah Hulme: 
' I have been an educational psychologist for nearly 20 years and have  passionate about supporting people to be able to have their own voice or tell their own story. When I discovered narrative theories and approaches some years ago, I was struck by how useful these were in being able to respect and honour the different stories that people have about their lives and how they can be used to honour these stories and the meaning that they hold for different people. Stories are so important in how we make sense of the experiences that we have in our lives and and can help us to understand how different people can connect to the same event but in their own unique way – we all hold our own story.  Working with story tellers in the imagination toolkit allowed us to combine storytelling and psychology in a way to support wellbeing and has brought a different perspective to ways in which we might support people with PMLD.
Narrative approaches have informed my practice as a psychologist for many years. They help me to understand my own experiences as a psychologist, mother and lover of stories to be able to support others to tell theirs.'
J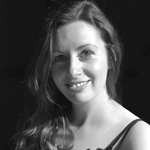 enna Graham     
 Jenna did all the beautiful illustrations for the toolkit and you can read her bio here.
 "I studied Illustration (BAHons) at Dundee University before becoming a teacher of Art, Design and Photography. I currently work part-time in a secondary school in Fife. I completed an MA in Children's Book Illustration at Cambridge School of Art in 2018 and I now also work part-time as an illustrator. My work is predominantly paper-based, using papercut and collage to create my illustrations which are often fantastical in subject matter".
Gill White 
Gill is a children's book author, a Family Parent Consultant with PAMIS and a full time parent-carer to her son Leo, who is profoundly disabled.  Gill's first book – Leo and the Lightning Dragons, published in 2019 by Fledgling Press – was written for Leo, who has Ohtahara Syndrome, an extremely rare form of epilepsy characterised by intractable seizures and severe developmental delay.  Gill is passionate about inclusive storytelling and first worked with PAMIS developing her book as a multi-sensory story for those with PMLD.
Pat Graham.  Pat, appointed Chair of PAMIS in 2018, is a retired tax inspector.  She has two daughters, Jenna who is an art teacher and illustrator and Lauren, who has PMLD and now lives in supported accommodation.  Pat has been involved with PAMIS for over 20 years, and she and her family have used PAMIS' services during all that time.  Since retiring she has put her free time to good use by being actively involved in many and varied PAMIS projects. She is delighted that working with PAMIS provides her with the opportunity to give something back to an organisation that has provided so much support, education and fun to her family. Pat is also a creative storyteller, poet and artist.
Cat Jamieson
is a Learning Disabilities nurse and digital technology specialist. She has considerable experience in adapting digital technology to the needs of groups that traditionally struggle to get access. She has used her experience with digital, and her long involvement in social and oral history as a way to help groups and individuals to record and relate their own experiences and the narratives of their lives using inexpensive technology based, accessible approaches. Her interest is in cultural ownership and representation within communities focusing on whose voices are used to represent groups and which groups are represented. She also focuses on how and where narratives are placed and used once a body of work is completed. She is keen to ensure that the end results of social and oral history projects are not simply shelved but brought into the collective consciousness and take their place within the cultural narrative of their times.