Rivers and Shores
Rivers and Shores is a wonderful multi-sensory resource that incorporates film, story, poetry, music, and art. It is a living resource that will grow and develop over time. The resource is packed full of ideas and information to inspire you to develop your own story memories of time spent by the river or on the shore. Families have also shared their personal experiences of the river and what it means to them. We hope the activities in the resource inspire you to be creative with stories. Whether you are planning a community event or you want to create your own personal story of time spent by the river, we hope this resource provides you with lots of ideas.
Rivers and Shores is a multi-sensory story resource created for PAMIS by Carol Day and funded by Shared Care Scotland.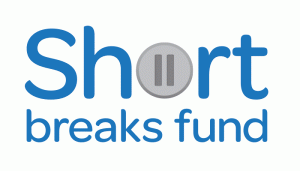 Carol Day is an International Visionary Teacher, Artist and Author. She lives in Scotland, UK, where she directs The Centre for Creative Vision and 'Bringing in the Mythical' – an innovative Arts project. She is the creator of several nature-led models, bringing great effectiveness for students, clients, organisations and readers. With an MFA in Fine Art in Context and an MSc in Counselling
,
Carol contributes to contemporary research. As psychotherapist, constellation facilitator and visionary operator, she runs a
successful private practice in systemic story therapy. In 2000, she was one of Scotland's chosen artists for The Year of the Artist. In 2007 she co-designed the Nature as Teacher model for Scotland's first outdoor nursery which has won several awards. She has featured on Radio 4, Blues and Roots Radio and British Autoethnography conference. Commissioned to generate ground breaking visionary story programmes working with inclusive community ethos and land, she was the narrator of the 2020 film 'The River Tatha' commissioned by PAMIS, filmed, directed and produced by Tsen Day-Beaver and executively produced by Maureen Phillip.
The film that accompanies this resource was filmed, directed and produced by Tsen Day Beaver.
Tsen Day-Beaver is an Actor and Filmmaker based in Scotland. From a year studying Performance Arts at the Royal Central School of Speech and Drama, she is influenced by multi-sensory and immersive performance practice. Tsen is currently a student of Introduction to Actor Training with the Royal Conservatoire of Scotland and a member of the National Youth Theatre. Her previous work includes Scottish Youth Theatre's Act of Repair (2019), immersive short film Breathe (2020), Scratching Collective's White Girl Gang (2020) and Magpie Theatre Co's The Bald Soprano (2020). Tsen is an advocate for accessibility within film and theatre and hopes to continue developing work that connects to wider audiences; creating spaces for all to feel welcome.
Fiona Sharpe
 wrote, performed and directed the music for the film and supported the online music group's participation in the resource.
Fiona graduated in Music from City University in 2004 and has been working as a Music Specialist for 14 years. Fiona first worked as a music Practitioner for the Charity Sense Scotland, covering services in the East coast of Scotland and Glasgow. She then went on to open her own business, F Sharp Music Practice in 2013. Fiona currently works in Edinburgh, Fife, Angus and Glasgow for a number of National charities and organisations.
Her specialism is in Dual Sensory impairment, qualifying in 2013 with a Diploma in Deafblind Studies. She has many years experience working with individuals with profound multiple learning disabilities, both in 1:1 and group settings. More recently Fiona has written songs to accompany Multi-Sensory stories with the charity PAMIS, one of which featured at the Edinburgh International Book Festival in 2020. She took on an advisory role for the Learning and Education department at the Royal Scottish National Orchestra advising on SEND resources for a National schools project, and regularly leads school music projects as well as leading training sessions for the music organisation Drake Music Scotland. Through Drake Music Scotland Fiona is currently collaborating with the National Museums of Scotland, leading online sessions for pupils who have visual impairments living in Edinburgh. She has also over the past three years been leading 1:1 music sessions with younger children with visual impairments and profound learning disabilities for the London based charity, The Amber Trust.
Thank you also to the wonderful PAMIS musicians who contributed so well to the film of the river.
Jonathan, Euan, Jack, Vincent, Ellie, Fiona, AAron, Dillon.
Ashlynn Wardle facilitates the PAMIS weekly online Art For Well-Being sessions. She facilitated the stunning artwork produced by the online art group for the film.
Ashlynn is an Art Therapist living in Edinburgh. She works in community arts and Art Therapy. She primarily works with autistic people, people with learning disabilities, and young people with social, emotional, and behavioural concerns. Her artwork uses ceramic and printmaking processes.  The artwork for this resource was created by the artists working with Ashlynn. They are: Rachel Frame, Jane McHoul, Lisa Cadman, Ann Marie McBride, Jack McBride, Helen Johnston, Neil McKinley, Gillian McKinley, Fiona Brown, Anne Brown.
Parent Pat Graham wrote and narrated the poem in the film on behalf of her daughter Lauren. Pat, was appointed Chair of PAMIS in 2018. She is a retired tax inspector.  She has two daughters, Jenna who is an art teacher and illustrator and Lauren, who has PMLD and now lives in supported accommodation.  Pat has been involved with PAMIS for over 20 years, and she and her family have used PAMIS' services during all that time.  Since retiring she has put her free time to good use by being actively involved in many and varied PAMIS projects. She is delighted that working with PAMIS provides her with the opportunity to give something back to an organisation that has provided so much support, education and fun to her family. Pat is a creative storyteller, poet and artist too.
About the Resource 
The resource explores how stories can support outdoor learning, community inclusion and engagement, as well as support emotional exploration. It is a living document, where we hope experiences, stories and artwork will be added to the resource over time to enable it to continue and evolve.
Rivers and Shores is a multi-faceted resource that has been created to support people with profound and multiple learning disabilities to explore how nature and stories can be exhilarating and fun but can also  support the exploration of communicating emotions.   The resource is a creative arts resource where personal narrative, multi-sensory stories, music, art, film, poetry, and nature weave together to create and offer a space that, like the river, supports your ideas to flow. The resource follows the journey of the river Tay from its source to the sea. It can be used as an exploration of the river, using short drama pieces and stories along with the film or equally the film can be used as a resource by itself, as the sounds of the river are calming and may be all the inspiration you need to create your own stories. The film can also be used as a learning guide with appropriate learning material supporting your journey along the river. Each section of the resource has instruction, and ideas to help you create your own adventures with the people you work with. Divided into four sections, the resource was created organically from inspiration and ideas from people with PMLD, working with multi-sensory story and the theme of Rivers and Shores.
PAMIS also participated in a community project in Dundee, which was titled Reflections, collective remembering: Lockdown and the River Tay project. You can find further info and resources about this project here: https://scrapantics.co.uk/projects/reflections-project/
We hope you enjoy the resource. For further information or support feel free to contact [email protected]
The Rivers and Shores Multi-sensory Story Resource can be accessed at the link below. The document also contains links to some stories and family experiences of the river.
Download the Rivers and Shores Document 2021
THE RIVER TATHA